The Schyster Fusilade is a two-door sports car in GTA 5. The car's name is a reference to its Crossfire counterpart, as fusilade is a simultaneous firing of firearms on one position, much like a crossfire. General design of the car, especially the grill, roofline, and the hood is based on the American style of the Chrysler Crossfire. Unlike the real Crossfire, there is no convertible Fusilade variant, suggesting that it is based after the SRT-6 model. The Schyster Fusilade also influences the German styling of the first generation BMW Z4 due to the part of the rear and the method of badging. The rim design is shared with the Sentinel and Feltzer.
The Schyster Fusilade is powered by a 3 liter V6 engine, capable of providing excellent acceleration and a decent top speed. The Schyster Fusilade's light weight and good weight distribution make it very nimble, allowing it to be able to carve into corners at high speeds with minimal oversteer. However, durability could be better, as the vehicle can withstand only a few frontal hits before its engine fails. Its front wheels are prone to getting bent and locked after hard landings and frontal crashes.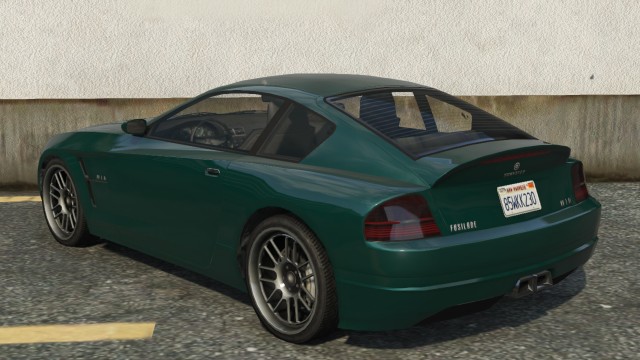 GTA 5 Car: Schyster Fusilade
Price:
$36,000 (Online)
market southernsanandreassuperautos.com
Top Speed:
327 km/h
Capacity:
2
Category:
Sports
Extra Mods:
Exhaust, Bumpers, Skirts,Turbo, Hood, Spoiler
Copy of Real life vehicle:
Chrysler Crossfire
Fusilade Location in GTA 5:
Sometimes this car might be found in Vinewood, Rockford Hills and Richman.

Found in Portola Drive, Rockford Hills, in the same street, you can find Truffade Adder as well.

There is a possible chance to find this car in Terminal on Buccaneer Way. It's bottom right on the Grand Theft Auto map with the ovals.
The Fusilade Found at Martin Madrazo's ranch at the start of the mission Caida Libre.