The Coil Voltic is an electric car appears in GTA 5. It is a supercar that is modeled around the Tesla Roadster, a battery electric sportscar. This car is inspired by the Tesla Roadster and Lotus Elise with styling from the Hennessey Venom GT. The Tesla Roadster was built between 2007 and 2012, using a Lotus Elise chassis modified to accept electric motors and a lithium ion battery pack in place of the Elise's Toyota engine. In game, the Coil Voltic is fully electric and does not switch gears.
This is one of the fastest cars in GTA 5, with incredibly fast acceleration. Beside his speed, the absence of noise when you accelerate is almost frightening. Funny how you can almost feel acceleration with Coil Voltic, since his power is almost uncontrollable. It is the fastest accelerating supercar in the game, and is tied with the Rapid GT. The disadvantages of Voltic are his mishandling compared to other vehicles in its class, and it is lightweight. You can almost instantly be pushed off the road by heavy vehicles such as Entity XF or  Truffade Adder.The Voltic also has a very low speed for a supercar, the lowest of all the supercars in the game.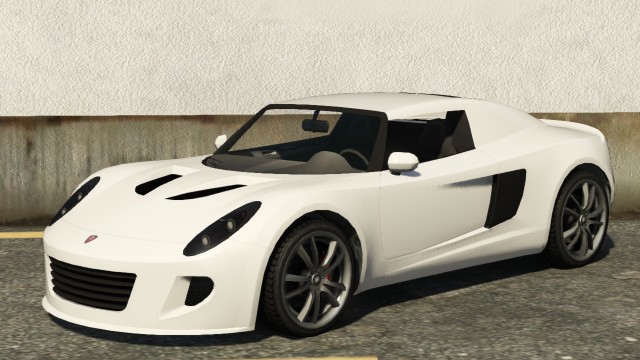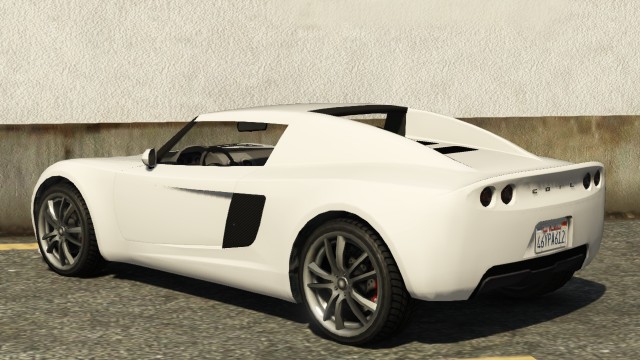 GTA 5 Car: Coil Voltic
Online Price:
$150,000 – Hardtop Variant
$172,000 – Topless Variant
Market:
Legendarymotorsport.net
Capacity:
2
Top Speed:
325 km/h
Extra Mods:
Hood, Spoiler, Skirts, Bumpers
Copy of real life vehicle:
Tesla Roadster, Lotus Elise
Coil Voltic Location in GTA 5:
Coil Voltic usually found in the Kortz Center parking lot, Pacific Bluffs.
This Car sometimes found in Air Theater parking lot, East Vinewood Hills.
Sometimes found in a parking lot north of the Los Santos International Airport near the trail next to the road that leads away from Los Santos Customs and past Triathlon.
Can also be found in the parking garage near your getaway vehicle when configuring the hold-up final for The Big Score.
As easy to find in the parking lot of the Marlowe Vineyards.
If one were to replay Three's Company, upon completing the mission, a Voltic rests directly in front of player, near two trucks. As this is a replay, there is no way to store the vehicle, the display will change to the page load after a few seconds.
for more, watch the video below 'Coil Voltic Location in GTA 5′