The BF Space Docker is a special or rare vehicle in GTA 5. It is rewarded to the player after collecting all 50 Spaceship Parts and receiving the achievement From Beyond The Stars. The Space Docker in Grand Theft Auto 5 is a customized sandrail Dune Buggy, manufactured by BF. Imitators vehicle like a spaceship or UFO, with bright blue LED lights wrapped around the outside, custom wings and fins on the sides and later, metal trash cans are SSMEs and body panels painted white and red. The Space Docker  contains many body panels made ​​crudely attached to the camera body frame of the vehicle.
The most outstanding characteristic of the vehicle is two small turbines located on each side of the driver's cab, possibly helping vehicle anti-gravitational capabilities. There are also long rolls of neon tubes glowing blue wrapped around the body of the vehicle, which are illuminated at night. The headlights emit green light.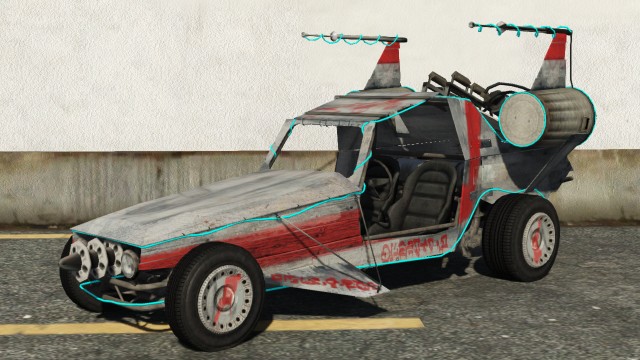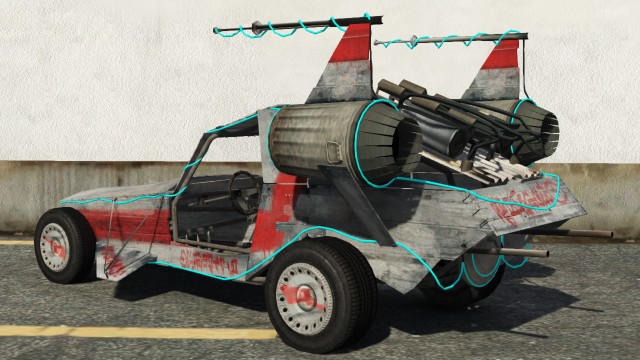 Capacity:
2
Copy of Real life vehicle:
Sandrail
Features:
Space sounds and lights
Location:
In order to get Space Docker, you will have to find all 50 Spaceship Parts collectible and this vehicle is for franklin only.