Benefactor Surano is a type of Sports Car featured  in GTA 5. The main body of the roadster, bonnet / hood, the outline of the sides, the greenhouse area, and boot / trunk is inspired by the Mercedes-Benz SLS AMG Roadster. The front bumper,  grille, tail lights, headlamps, air intakes,  rear bumper and exhaust pipes are derived from the Jaguar F-Type. There are some elements of the Maserati GranTurismo found in surano, the three small vents on the front side panels, and the broad but shallow lateral ventilation appears to be a higher version of those found in the GranTurismo MC Stradale. The headlights of surano to headlamps are on the 2013 SRT Viper Car Shape also seem it is also strikingly similar to 2005-2011 Dodge Viper SRT-10 roadster. Like surano, the Viper 2005 was only available as a convertible coupe before it was released a few years later .
The Surano uses a supercharged 6.5L V12 which powers the high, which gives the car a great acceleration and impressive top speed of 208 mph. However, this car would be difficult to control. Despite being one of the best cars in its class, many players may prefer 9F / 9F Cabrio because better performance.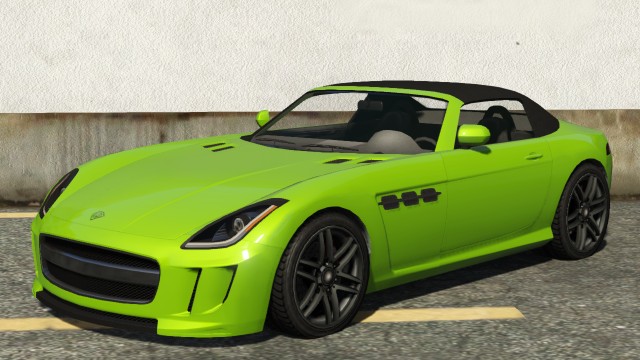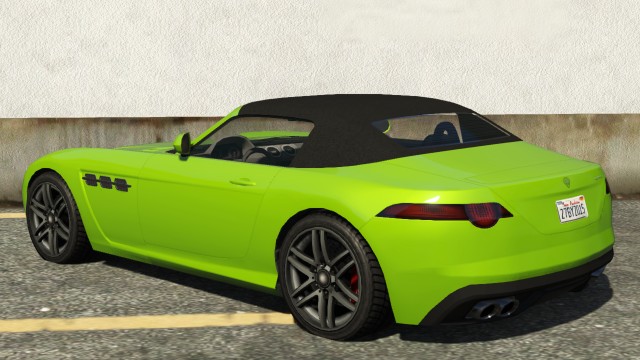 Car price :
Price $ 99,000.00, Market www.southernsanandreasuperautos.com
$110,000 in GTA Online from legendarymotorsport.net.
Top Speed:
340 km/h
Capacity:
2
Extra Mods:
Exhaust, Bumpers, Skirts, Hood.
Real life vehicle:
Mercedes MB SLS Roadster, Jaguar F-Type.
Surano Locations:
Occasionally appears in the driveway of 2893 Hillcrest Ridge Access Road in Vinewood Hills, slightly southwest of the Epsilon dropoff garage.
Spawns outside Solomon Richards' studio before and during the Legal Trouble mission along with a Carbonizzare and a Rapid GT.
Lacey Jonas owns a Surano, which the player uses during her mission.
Spawns in a cul-de-sac at Lake Vinewood Estates in Lake Vinewood only during the Epsilon Program mission Assuming the Truth.
The Benefactor Surano  Rarely seen near Elysian Island.
Occasionally found at Vinewood Bowl's parking lot, eastern Vinewood Hills.
For more, watch the video below 'GTA 5 Surano Location'