The Pegassi Infernus in GTA 5 appears to be unchanged from GTA IV except for the rim and interior design. The rims on the Infernus match the rims used on the Lamborghini Reventon, a limited production car based on the Murciélago. It also has a new, red interior. Unlike the GTA IV version, the Infernus can be modified with some parts such as the rear wing and exhausts.
The Pegassi Infernus has undergone many transformations in its time in GTA. From the Lamborghini Alar look of Grand Theft Auto 3/Vice City to the newer Lamborghini Murcielago/Zonda F crossover. The Pegassi Infernus is widely regarded as the fastest car in GTA history.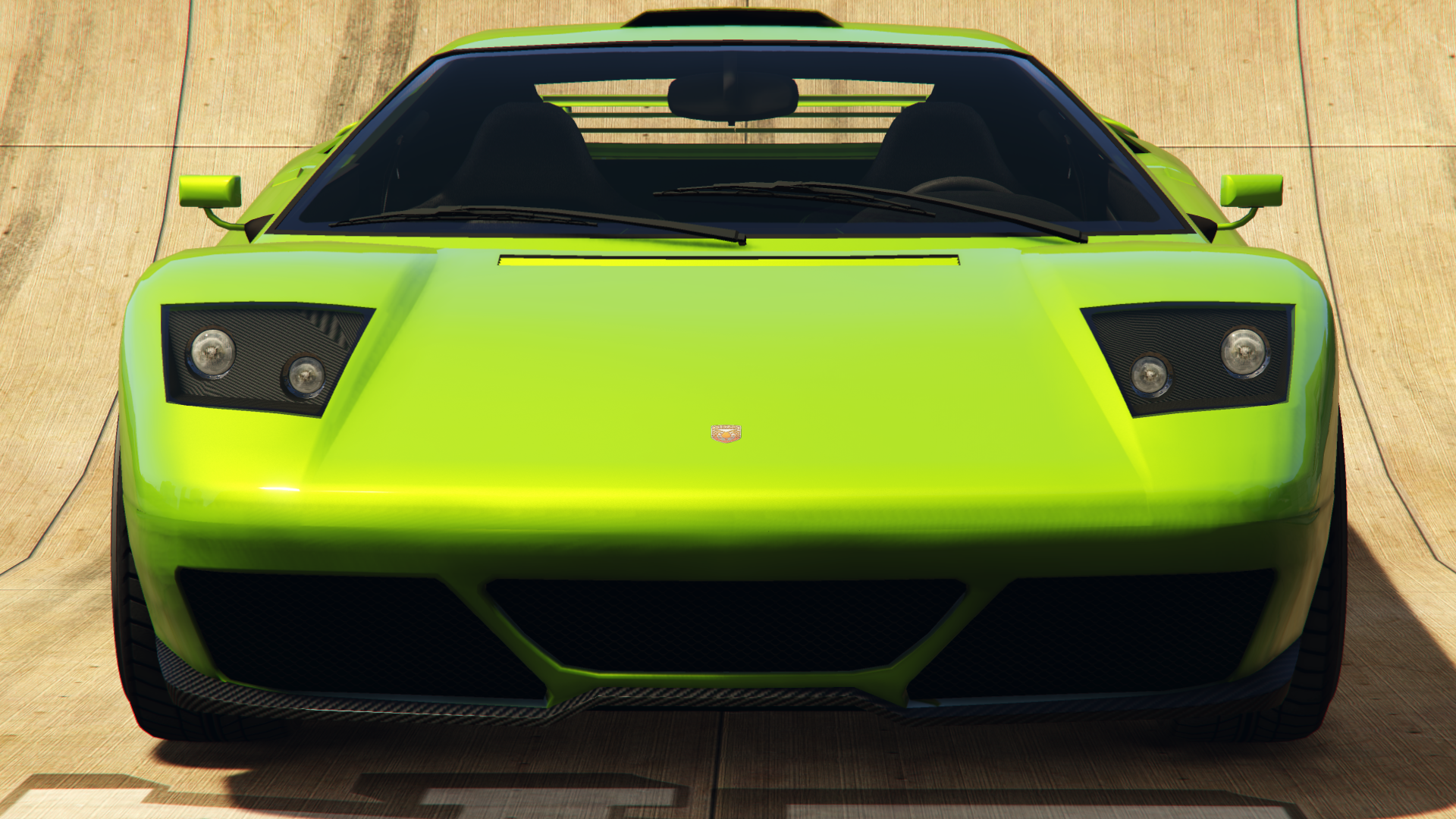 GTA 5 Car: Pegassi Infernus
GTA Online price:
(Los Santos Customs) Cannot be sold
Price:
$ 440,000.00
Capacity:
2
Top Speed:
320 km/h
Market:
www.southernsanandreasuperautos.com
Locations:
If you want to save your money and at the same time get this vehicle, try the location at the Kortz Center (a building with a hedge maze). There is a large parking lot at the west side of the Kortz compound. Although there is a high possibility you won't find this supercar the first time you visit the parking, you can always drive away from the parking lot, wait for a few moments and come back. Cars will respawn and this car will maybe waiting for you.
Found in the parking lot at the Vespucci Beach in Vespucci.
Spawns at the car park at The Richman Hotel in Richman, Los Santos.
The Infernus is rare, though more common if the player is driving another high-end sports car in the more prestigious areas of Los Santos such as Rockford Hills.
Spawns at Pacific Bluffs along the row of the houses of Isiah Friedlander
The Pegassi InfernusSpawns in the parking lot at Vinewood Racetrack.
Spawns more often when driving a Grotti Turismo R anywhere in Los Santos.
Can be bought for $440,000 from Southernsanandreassuperautos.com.
Copy of real life vehicle:
Lamborghini Murcielago, Pagani Zonda