The Ocelot F620 is a two-door coupes featured in GTA 5. The Ocelot F620 is apparently an incorporation of several sports cars: most notably the Maserati GranTurismo and the X150 Jaguar XK, featuring the front fascia and overall body shape of the GranTurismo, and the rear fascia of the XK. Additionally, the F620 is similar in appearance to the Super GT, as they both share design cues from the GranTurismo
In GTA 5, the Ocelot F620 handles much slower than the TBoGT rendition, with average acceleration and unimpressive top speed, the engine also sounds weak, therefore, this car is now considered a coupe instead of a sports car. The F620 has been updated so that it now has red brake calipers instead of the orange calipers found on the F620 in its original form. It also features badges.
The Ocelot F620 is prone to spinning out more so than the Super GT, and actually feels lighter than its counterpart. This makes the car difficult to handle at times, especially when bumping into objects at high speed. The suspension is low and very firm, braking is impressive, and ABS is standard across the line.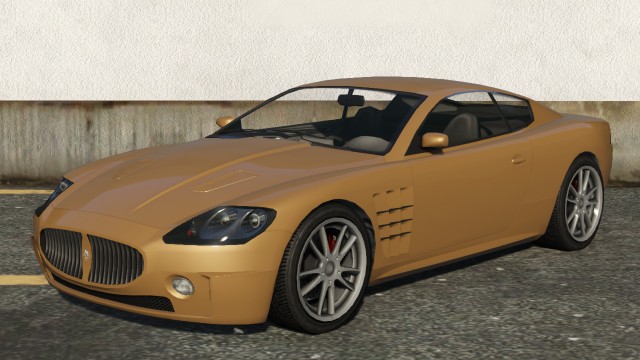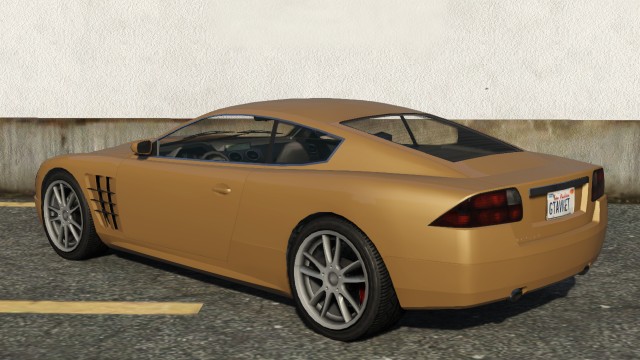 GTA 5 Car: Ocelot F620
Price:
$80,000
Market: 
southernsanandreassuperautos.com
Capacity:
2
Top Speed:
340 km/h
Extra Mods:
Turbo
Copy of real life vehicle:
Maserati GranTurismo
F620 Locations:
Parked outside of the La Spada restaurant on Goma Street and Aguja Street in La Puerta.
After the mission Delivering the Truth, an Ocelot F620 will be parked by where you finish the mission, complete with the Epsilon colors.
At rare times, the Ocelot F620 can be found driving in Vinewood Hills.
A uniquely bright red Ocelot F620 spawns in front of Maisonette 9 during the start of the random encounter mission for Daisie. Players may use the car for the mission and keep it after the mission ends.
for more, watch the video below Ocelot F620 Location GTA 5: